We have a Transitional House
Hart of Folsom is happy to announce that in November 2018 we established a transitional house to serve our clients who are striving to get out of homelessness and begin a new life as a contributing member of our community.
The house has been in operation for over a month with 5 clients sharing the home. Each client has a HART mentor who is working with them to address the issues that caused their homelessness and connecting them to the resources needed to succeed.
Each client has already made great strides soon after moving in. Four of the men have obtained jobs and one is enrolled in school. They were able to enjoy a nice Christmas due to the gracious gifts and the wonderful dinner provided by some amazing community members that support HART of Folsom.
The transition house gives the clients 3-6 months of time to begin rebuilding their life. They are fully supported by HART of Folsom while they are in the house so they can focus their time, energy and finances toward the goal of becoming self-sufficient and independent. We help them see themselves as successful and provide them what they need to understand this new outlook on their lives.
Candidates for our transitional house must already be clients of our organization. They must be working with our mentors and their goals put them in a position to make a transition in a 3-6 month period. We do not accept applications from people just looking for housing.
Please contact us by leaving a message on our voicemail: 916-542-0615 or by email: info@hartoffolsom.org.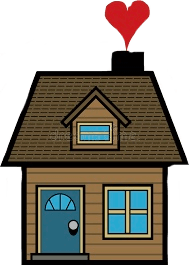 People's Guide
People's Guide is a self-advocacy tool for people experiencing homelessness and low-income people. The People's Guide is designed to give them tools to play an active role in making a difference in their own lives. The Guide is provides information about health care, housing, food, income, legal advice and employment from local, state and federal programs and community services in Sacramento County.
Download the guide from our resources page.