Hi HART Family!
I hope you are handling the stress of this difficult season of COVID, fires, heat, and other crises. We are saddened by the loss of life in our community. If HART can assist you in any way please let us know.
We look forward to welcoming home Sgt. Tyler Vargas Andrews, who was wounded in the Kabul bombing. Thank you to everyone who put up yellow ribbons around town.
Read More
HART General Meeting
Our next General Meeting will be Monday, September 27 at 6:30 pm. Disciples Church is hosting. They are located at 281 Iron Point Rd., Unit #291. We met there in July and look forward to returning. Our guest speaker this month is Libby Vincent, Twin Lakes Food Bank, Board President. I look forward to learning more about the valuable asset that we know as "the food bank". If you are a Food Bank volunteer please come and support the message she has for us.
And please come to hear about our progress in planning Walk with HART and the Folsom Winter Shelter, Bidwell Suites, and Tiny Homes. Our city Navigator will be present as well. At our last meeting Sgt. "Z" gave us so much valuable information and, schedule allowing, will be with us again. HART of Folsom is an ALL volunteer effort so please come and make your voices heard, and get your questions answered.
New Outreach Effort
Another outreach effort is forming. HART met with Salwa Kasabian, Executive Director of Folsom's Hope, and Marjorie Diaz, Homeless Student Services, Folsom Cordova Unified School District. We are exploring an outreach to high school students. In the meantime, students are returning to campus and FCUSD Homeless Student Services Department is in need of shoes and clothing for the homeless students. The support provided is for students to be able to pick up $40 worth of shoes and $140 worth of clothing at Target. We are in need of Target Gift Cards to reach the students in most need. In this process, students will pick out the clothes, Target will then call Marjorie, and she will go to Target with the gift cards, review the selection to make sure they are appropriate then will pay for them and deliver them. Any donation is highly appreciated and is going to benefit greatly a student in need. Gift cards can be brought to the General Meeting on the 27th or mailed to PO Box 6327, Folsom, CA 95763. If you see someone on the Board just hand it to them. They are trustworthy!
So much more – so please – if you can, come to the meeting!
Judi Alexander
President, HART of Folsom
We are a non-profit community-based volunteer organization assisting those experiencing homelessness in Folsom toward self-sufficiency and greater independence.
We need your help!
We are in desperate need of affordable housing for folks living on the street. Folsom has many job opportunities for people, but the workforce that is serving your meals, washing your car, stocking the shelves of your favorite stores and providing many services that you enjoy here in Folsom cannot afford the monthly apartment rents on the money they earn. If you own rental property please look over the Sacramento Self-Help Housing Master Lease Program and consider making a difference in the lives of those struggling to rebuild their lives.
Operational Support
We are all volunteers and 100% of the funds we raise go to providing services to those we serve. Read more…
HART for Housing
We are now focusing on housing for our clients that have jobs or are ready to begin working and are living on the streets of Folsom. Read more…
Winter Shelter
The Folsom Winter Shelter (FWS) operates for 3 months each year. This year we will operate from January Read more…
Who we are…
We are all volunteers from faith communities throughout the area that have come together to take proactive steps to address the issue of homelessness in Folsom.
Learn more about HART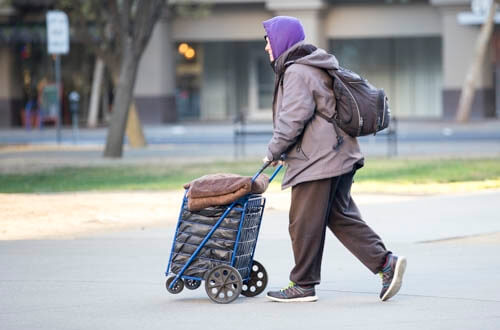 HART works with individuals
Our main component of our program is to establish a mentoring relationship with the individuals (clients) that is built on respect and trust. We create a comfortable and loving relationship that allows the client to become self-assured and empower them to become independent and self-sustaining. We desire to help our clients to become positive and productive members of our community.
Read more about our services.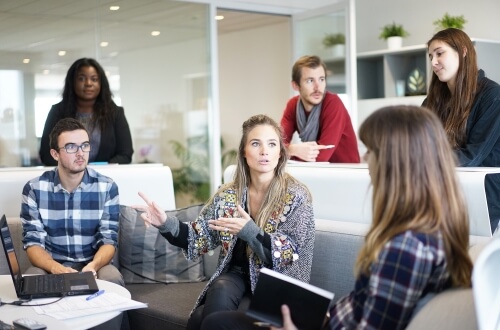 HART works with other organizations
We are a resource team for the individuals and connect them to services or programs that will assist them on their path to a better life. We believe that each organization we connect with is skilled in their own mission; we will support and encourage the client during these contacts. We are proudly partnered with many organizations, but are always on the outlook for others to join us in our mission.
Read more about our partners.
Our Goals
ENCOURAGE movement out of Homelessness
CONNECT to Resources
MENTOR individuals
TEACH AND ASSIST with budgeting
AID in gainful employment
ASSIST in locating affordable housing