Thank you HART of Folsom for your continued support. And we have new opportunities for you.
HART of Folsom will be requesting the City provide funding for the creation of transitional housing opportunities that will assist those experiencing homelessness in Folsom. HART will also request funding for an expanded Day Center and/or Shelter to not only provide essential services but to make sure we understand the needs of Folsom's homeless population and have a place for mentors, health professionals, City Navigator and County mental health services to support these needs.
Read More
If you want to participate by showing your support at the Council Meeting please join us in person or on line. There is a phone number to call if you are not present but would like to speak. We are not an agenda item so our supports will have a chance to speak for up to 3 minutes towards the beginning of the meeting.
Here is the link to the agenda page: https://www.folsom.ca.us/government/city-council-and-commissions/city-council-meeting-webcasts. There is a requirement of at least 30 minutes ahead of meeting to send email or ask about phone in option. That City Clerk instruction is on the agenda.
The Council does not have the proposed budget yet but we are taking this opportunity to get them to think about options in the coming year and to understand the need for their help. HART of Folsom works with many non-profit organizations in the City. They are very responsive to the needs of the City's at-risk population but City involvement in designating funds for these purposes is essential if we are to succeed.
If you attend – wear your T shirt if you have one. IF you don't have one – contact me!
Second – Save the date! May 6
HART of Folsom is for our first time participating in the Big Day of Giving, our region's biggest fundraising opportunity for non-profits. May 6, 2021 is the Big Day of Giving and we are hoping to raise significant funds to facilitate our mission of working with the homeless to get off the street and become self-sufficient.
Your donations to this event will increase our opportunities to access matching funds and possible award prizes from the BDOG organization.
On April 22nd our website (https://www.bigdayofgiving.org/HARTofFolsom) will become active and all funds donated from that day forward to May 6th will count for our Big Day of Giving opportunities. We plan to use the funds raised to go directly back to servicing the clients by assisting them in housing, mentoring and stabilization of their lives so we can put them on track for success. We'll be here with reminders but mark your calendars now. If you want to spend that tax refund, or winter vacation money that you couldn't use: April 22 – May 6 is the timeframe to make that donation.
Next Month's Newsletter will focus on the success' of our Shelter efforts this winter. 84 nights. 852 room nights. 52 guests. Lives changed. More to come.
Judi Alexander
HART of Folsom, Presiden
We are a non-profit community-based volunteer organization assisting those experiencing homelessness in Folsom toward self-sufficiency and greater independence.
We need your help!
We are in desperate need of affordable housing for folks living on the street. Folsom has many job opportunities for people, but the workforce that is serving your meals, washing your car, stocking the shelves of your favorite stores and providing many services that you enjoy here in Folsom cannot afford the monthly apartment rents on the money they earn. If you own rental property please look over the Sacramento Self-Help Housing Master Lease Program and consider making a difference in the lives of those struggling to rebuild their lives.
Operational Support
We are all volunteers and 100% of the funds we raise go to providing services to those we serve. Read more…
HART for Housing
We are now focusing on housing for our clients that have jobs or are ready to begin working and are living on the streets of Folsom. Read more…
Winter Shelter
The Folsom Winter Shelter (FWS) operates for 3 months each year. This year we will operate from January Read more…
Who we are…
We are all volunteers from faith communities throughout the area that have come together to take proactive steps to address the issue of homelessness in Folsom.
Learn more about HART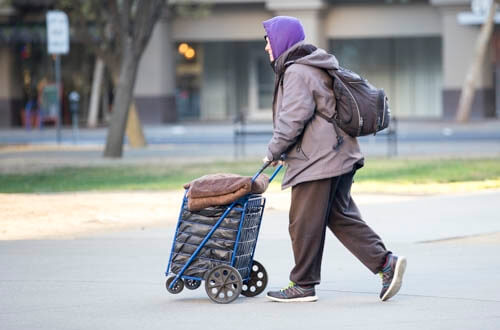 HART works with individuals
Our main component of our program is to establish a mentoring relationship with the individuals (clients) that is built on respect and trust. We create a comfortable and loving relationship that allows the client to become self-assured and empower them to become independent and self-sustaining. We desire to help our clients to become positive and productive members of our community.
Read more about our services.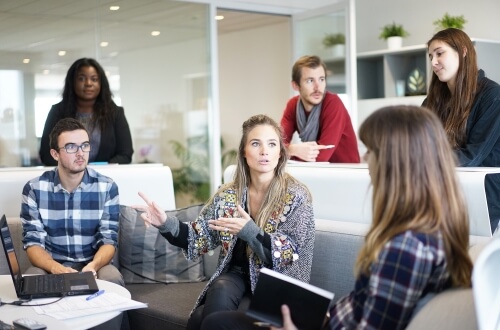 HART works with other organizations
We are a resource team for the individuals and connect them to services or programs that will assist them on their path to a better life. We believe that each organization we connect with is skilled in their own mission; we will support and encourage the client during these contacts. We are proudly partnered with many organizations, but are always on the outlook for others to join us in our mission.
Read more about our partners.
Our Goals
ENCOURAGE movement out of Homelessness
CONNECT to Resources
MENTOR individuals
TEACH AND ASSIST with budgeting
AID in gainful employment
ASSIST in locating affordable housing