History | Partners | Goals | Directors
Our History
The seeds for HART of Folsom were planted in September 2016 when the Folsom Police Department reached out to the various faith communities of the area to propose a Folsom Faith and Homelessness Initiative. This new group would work under the supervision of the police department and working with a homeless specialist (a Navigator) paid for by the city of Folsom.
As the group got started, it became apparent that the loose affiliation of the groups was not advantageous to the sharing of information nor to the planning of new functions (e.g., a Winter Sanctuary). This was compounded by issues with the initial Navigators that were provided to the city of Folsom. The group decided that rather than work under the police department, a separate organization was needed which would also make it easier to fund raise.
In July 2017, the HART of Folsom was started. The organization would be very similar to the existing HART organizations, and Ed Kelly volunteered to be the first president. Ed was instrumental in the start of the initial HART organization in Elk Grove. A board was selected, and the lovely governmental paperwork was created. Also during this period, the city of Folsom entered into a contract with Sacramento Self Help Housing to provide a new Navigator for the city.
In November 2017 we received our IRS 501(c)3 certification: 82-2259843
Partners
We are a resource team for the individuals and connect them to services or programs that will assist them on their path to a better life. We believe that each organization we connect with is skilled in their own mission; we will support and encourage the client during these contacts. We are proudly partnered with the below organizations, but are always on the outlook for others to join us in our mission.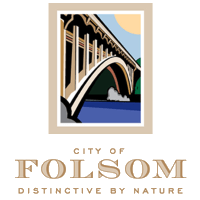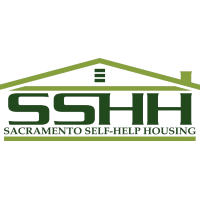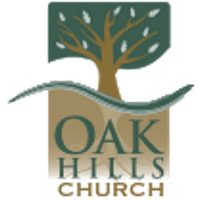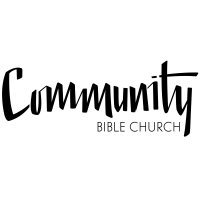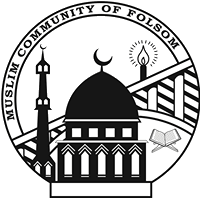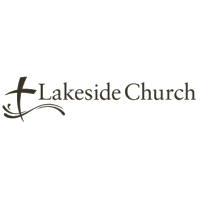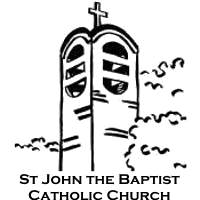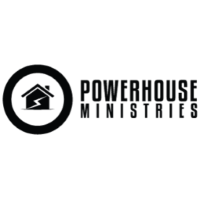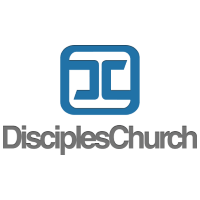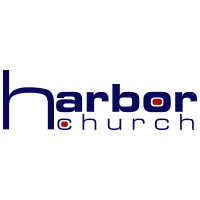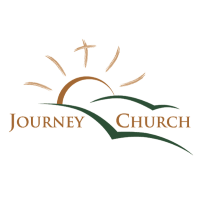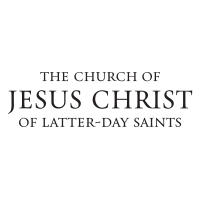 Mission Statement:
We are a non-profit community-based volunteer organization helping those experiencing homelessness in Folsom move toward self-sufficiency and greater independence.
Vision:
Our vision is to provide a model that enables homeless men and women, especially those who have served our country, to attain safe, affordable housing, meaningful life activity, and a livable income so they may return to a productive and meaningful life.
Create programs where we can build relationships with homeless men and women in Folsom.
Our programs assist those in need toward greater self-sufficiency and independence and do not make it easier for them to remain homeless.
Utilize the winter shelter program as a short-term program to build relationships assess, and stabilize families and individuals in crisis.
Provide assistance by assigning mentors to those seeking to improve their lives.
Utilize professional case management techniques and our city-provided navigator to develop plans for those who have been assigned mentors.
Provide clear/easy access to local, state, and federal resources to assist with our mission.
Build alliances with the city, local businesses, service organizations, churches, affordable housing providers, and other organizations that serve homeless individuals and families.
Help people gain access to transitional and permanent housing.
Reduce homelessness within the City of Folsom.
Values:
It is essential to serve others with empathy, patience, and a sense of community.
Every individual deserves to be treated with respect and dignity.
By providing a non-judgmental environment and access to a comprehensive array local, state and federal services, we demonstrate our commitment to helping those we serve toward self-sufficiency and greater independence.
Good choices, hard work, and personal responsibility lead to independence.
Compassion, creativity, and patience are essential to developing solutions that are responsive to the needs of those we serve.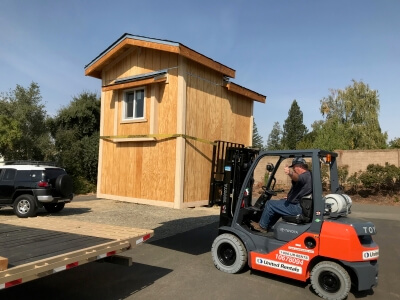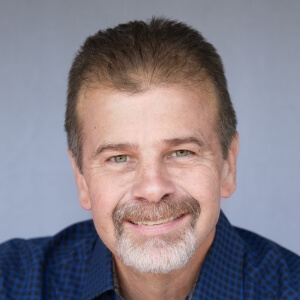 Read full bio...
After nearly 30 years in law enforcement Ed retired as the Assistant Chief of Police for the City of Elk Grove. He is the past president and incorporator of Elk Grove HART. He recently relocated to the Folsom area with his wife of more that 30 years to be close to his two children and grandchild.
Knowing the success of EG HART, seeing the need and the budding effort in Folsom, Ed began coordinating volunteers and started forming and incorporating HART of Folsom. He has a strong belief that we are called to serve those less fortunate, not just to meet their immediate needs, but in a true effort to help them on their path to a better life. This takes the one on one mentoring and guiding effort that HART of Folsom offers.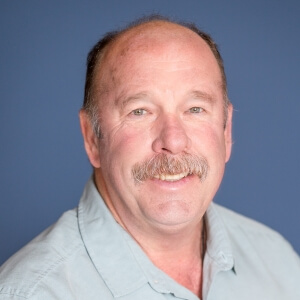 Read full bio...
Dan M. Haverty's career includes cabinet making since childhood, 14 years as a university professor, 30-years as a firefighter, and a boat builder in retirement; and most importantly, 43 years as Terri's loving husband.
He was the Fire Chief for the City of Folsom, California from 2007 – 2010, with 20 years' prior service with the Sacramento Metropolitan Fire District. In the Fire Service, he worked in both field and administrative roles. Following retirement, he served as the Interim Fire Chief in the Cities of Lodi, Sacramento and then, back in Folsom.
Dan has served on the boards of the Sacramento Regional Fire/EMS Communications Center, Sierra Donor Services, the Safety Center, Inc. and the Sacramento Chapter of the American Society for Public Administration. He is a past President of the Sacramento County Fire Chiefs' Association, Charter President of the Rotary Club of Folsom Lake and immediate Past-Chairman of the Board of Directors for the Folsom Chamber of Commerce.
Following a call of Faith, Dan serves on the Christ the King Retreat Center and the Diocese of Sacramento: Catholic Foundation boards, and is a candidate in formation for the Diaconate. It is this call to the mission of the Catholic Church which moves Dan into assisting with the efforts of HART of Folsom in its work with those in Folsom seeking shelter and housing.
His education includes a B.S. in Fire Service Management and M.S. in Public Agency Communication from California State University, Sacramento and an M.P.A. and Doctorate in Public Administration from the University of Southern California. He was an Associate Professor at USC Sol Price School of Public Policy from 2003 – 2016.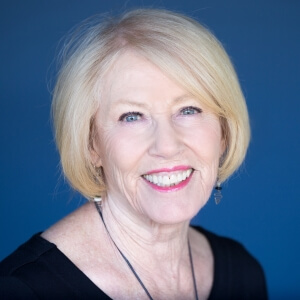 Winter Sanctuary Coordinator
Read full bio...
"God teaches us to love and help one another." As a young Christian in her teens Judi took this to heart, organizing food drives and working in Baltimore's inner city day cares. As an adult she taught her family the joy of giving to others. They worked together to support PADS (Public Action to Deliver Shelter) in So. CA. The problems of the homeless/mentally ill/ addicted became very personal this year when her son passed away because of these conditions.
Judi retired from her position as a Legal Assistant in 2016 and became active as a representative of Oak Hills Church for the Folsom Faith and Homelessness Initiative, organized by the Folsom Police Dept. This program evolved into HART of Folsom in 2017. Judi also volunteers for the CAPS program at the Folsom Police and Fire Departments and at Harris Center for the Arts.
She is graduate of Gettysburg College; an active member of Oak Hills Church; and proud parent of 2 daughters and 4 fabulous grandchildren.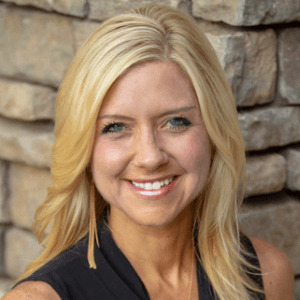 Secretary &
Mentor Coordinator
Read full bio...
Cynthia is originally from Massachusetts and has lived and worked on the West Coast since 2003. She is a resident of Folsom and her passion for health and fitness can be seen as she does daily long runs along the beautiful Folsom trails.
She has a Bachelor's Degree in Criminal Justice and Psychology and a Master's Degree in Counseling Psychology. She worked 22 years in the security and investigations industry. Cynthia achieved high level positions in the Connecticut prison system, became a private investigator in Las Vegas, Nevada and has run Security and Corporate Investigations in the Hotel/Casino/Resort Industry. In 2011, she opened her company 'SmartChic' that provides keynote speaking and laser focused mentoring for men and women in the areas of Personal Development, Branding and Business Strategy. Her passion is to help people reduce the overwhelm in their life and get laser focused on creating their best life. Cynthia believes in building people up and providing people with the tools and skills necessary to take ownership of their life.
Cynthia shares 'real life tips' and inspiration twice daily on the live streaming app 'Periscope' and is a regular contributor to Good Day Sacramento.
Cynthia loves working directly with the residents of Folsom that need the services of HART and leading the mentoring team for the organization.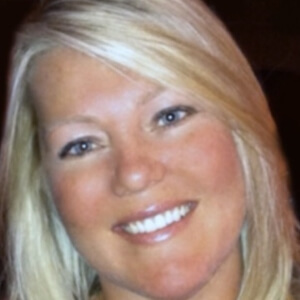 Read full bio...
Tracy was born in Iowa and moved to So Cal where she grew up. While attending High School, Tracy volunteered at the Veterans Hospital and a convalescent home. She has always loved to help others in one way or another. While attending college she studied Child Psychology and worked at a preschool.
Tracy moved to Folsom, got married and opened a home daycare which she ran for 7 years before she had her own 2 children.
Tracy then worked for a couple family owned businesses where she handled their bookkeeping and managed the office. She is a people person and loves putting on fundraising events.
She is involved with Friends of Folsom and is always there for her friends and family when the need arises. She now has 2 grown gentlemen that attend college locally.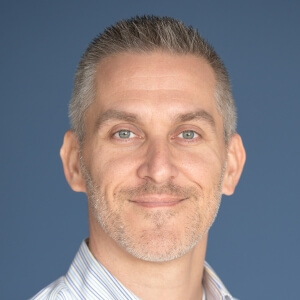 Board Member & Community Relations
Read full bio...
Greg grew up in Ohio as the second youngest of five kids. From a very early age he enjoyed playing sports of all kinds, especially baseball. Greg also enjoyed performing in church and school musicals and travelling show choirs.
After graduating HS, Greg completed two bachelor's degrees, one in Psychology and the other in Sociology. Even though Greg did several homeless outreach efforts in HS, it wasn't till after college that serving others became a goal, sometimes being vocational. He worked for a social services company protecting children in Ohio. After that, he was able to work with traumatic brain injury victims that were attempting to re-join the work force. Years later, Greg worked with young adults with disabilities in the area of job development. These experiences developed a love for seeing others improve their life situations.
Raising three kids with his wife of 22 years has been a top priority in his life. In recent years, Greg has shared his passion for serving others by teaching his kids how to serve in Mexico. This June will be eight years returning to an orphanage that helps severely and profoundly disabled kids. Other outreach efforts Greg has lead has been working with the Salvation Army, Loaves & Fishes in Sacramento, and individual mentorship of the homeless in the Folsom area. Most recently, Greg has joined up with the HART of Folsom group that shares the same heart for building others up and providing resources for those in most need. Greg currently serves on the elder board at Harbor Church where he is the Pastor of Community.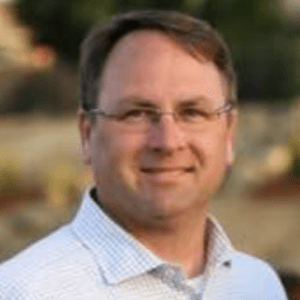 Board Member & Administration
Read full bio...
Eric King and his family have lived in Folsom for over 20 years and he has served on the Folsom City Council for eight years where he served as both Vice Mayor and Mayor. He is on the steering committee for the annual Folsom Community Day of Service where he leads the annual food drive benefiting the Twin Lakes Food Bank. He has also worked for Intel Corporation for over 15 years and is currently an Investment Director within Intel Capital. Intel Capital invests across the broad spectrum of technology innovation to encourage the creation of the technologies of tomorrow. Eric is a graduate of Brigham Young University and holds a bachelor's degree in Accounting and a master's degree in Business Administration.