History | Partners | Goals | Directors
Our History
The seeds for HART of Folsom were planted in September 2016 when the Folsom Police Department reached out to the various faith communities of the area to propose a Folsom Faith and Homelessness Initiative. This new group would work under the supervision of the police department and working with a homeless specialist (a Navigator) paid for by the city of Folsom.
As the group got started, it became apparent that the loose affiliation of the groups was not advantageous to the sharing of information nor to the planning of new functions (e.g., a Winter Sanctuary). This was compounded by issues with the initial Navigators that were provided to the city of Folsom. The group decided that rather than work under the police department, a separate organization was needed which would also make it easier to fund raise.
In July 2017, the HART of Folsom was started. The organization would be very similar to the existing HART organizations, and Ed Kelly volunteered to be the first president. Ed was instrumental in the start of the initial HART organization in Elk Grove. A board was selected, and the lovely governmental paperwork was created. Also during this period, the city of Folsom entered into a contract with Sacramento Self Help Housing to provide a new Navigator for the city.
In November 2017 we received our IRS 501(c)3 certification: 82-2259843
Partners
We are a resource team for the individuals and connect them to services or programs that will assist them on their path to a better life. We believe that each organization we connect with is skilled in their own mission; we will support and encourage the client during these contacts. We are proudly partnered with the below organizations, but are always on the outlook for others to join us in our mission.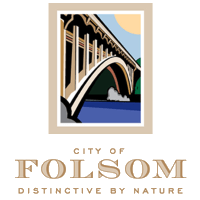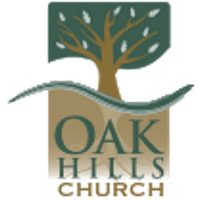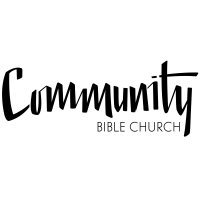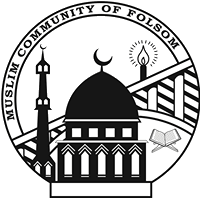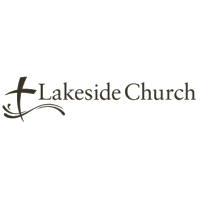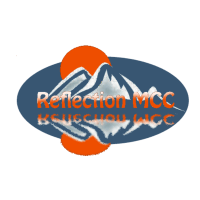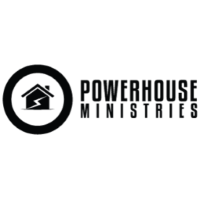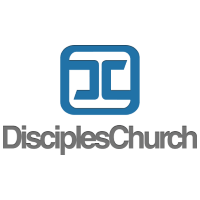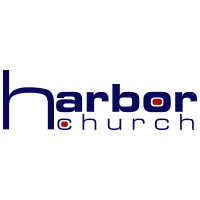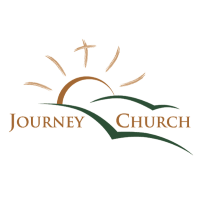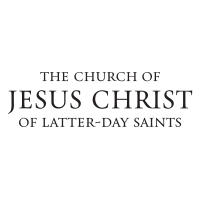 Mission Statement:
We are a non-profit community-based volunteer organization helping those experiencing homelessness in Folsom move toward self-sufficiency and greater independence.
Vision:
Our vision is to provide a model that enables homeless men and women, especially those who have served our country, to attain safe, affordable housing, meaningful life activity, and a livable income so they may return to a productive and meaningful life.
Create programs where we can build relationships with homeless men and women in Folsom.
Our programs assist those in need toward greater self-sufficiency and independence and do not make it easier for them to remain homeless.
Utilize the winter shelter program as a short-term program to build relationships assess, and stabilize families and individuals in crisis.
Provide assistance by assigning mentors to those seeking to improve their lives.
Utilize professional case management techniques and our city-provided navigator to develop plans for those who have been assigned mentors.
Provide clear/easy access to local, state, and federal resources to assist with our mission.
Build alliances with the city, local businesses, service organizations, churches, affordable housing providers, and other organizations that serve homeless individuals and families.
Help people gain access to transitional and permanent housing.
Reduce homelessness within the City of Folsom.
Values:
It is essential to serve others with empathy, patience, and a sense of community.
Every individual deserves to be treated with respect and dignity.
By providing a non-judgmental environment and access to a comprehensive array local, state and federal services, we demonstrate our commitment to helping those we serve toward self-sufficiency and greater independence.
Good choices, hard work, and personal responsibility lead to independence.
Compassion, creativity, and patience are essential to developing solutions that are responsive to the needs of those we serve.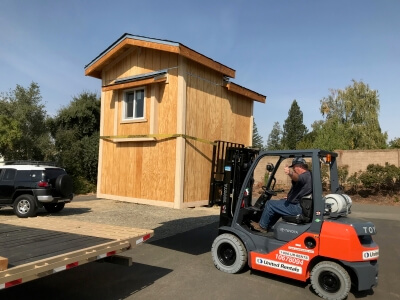 HART of Folsom does not and shall not discriminate on the basis of race, color, religion (creed), gender, gender expression, age, national origin (ancestry), disability, marital status, sexual orientation, or military status, in any of its activities or operations. These activities include, but are not limited to, hiring and firing of staff, selection of volunteers and vendors, and provision of services. We are committed to providing an inclusive and welcoming environment for all members of our staff, clients, volunteers, subcontractors, vendors, and clients.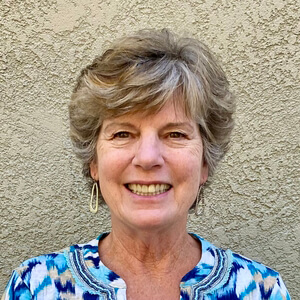 Read full bio...
I was born and raised in San Francisco and met my husband there. We moved to the Sierra Foothills in 1987 and chose to settle in the rural community of Cameron Park with our young family and pursue our careers.
For most of my career as an educator, I focused on professional training, program design, and curriculum development with an emphasis in literacy for El Dorado and San Luis Obispo counties. The programs were focused on helping at-risk youth in middle and high school. After retiring, I enjoyed working with students one on one as a private literacy instructor.
My husband and I were blessed to raise three children as part of a church family. Teaching Sunday School and Vacation Bible School, directing church plays, facilitating bible studies both within the church and in our neighborhood, and participating in studies led by others, were central to our family life and heart.
The beautiful city of Folsom is a special place to me. My youngest child was born at Mercy Hospital, and my daughter and her family live in Folsom. My heart is drawn to the unsheltered folks living locally. I'm honored to join hands with HART of Folsom as we reach out to those in need and help many find a home.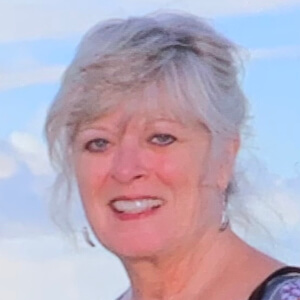 Read full bio...
I was born in Klamath Falls, Oregon but when I was 4, my family moved to Camino, California – more recently known as "Apple Hill". Camino was a unique community by today's standards; rich in community spirit and caregiving for your neighbors. I always felt blessed for having been raised during one of the best of times (the 50's), and in one of the best small towns around. I attended the newly constructed Camino Elementary School from kindergarten through 8th grade; then high school at El Dorado High in Placerville; and onto college at Sacramento State.
During those wonderful growing up years in Camino, I was blessed to have been raised in a Christian home with a family that cared deeply about their community. My sister and I were fortunate enough to have those values nurtured in us as well.
I married right out of school and lived and worked in the Sacramento area for about 15 years – during which time I was blessed with the birth of my oldest son. I then relocated to the Yreka area, where I lived and worked for the next 12 years and raised my second son. After that we were on our way to Wyoming, where I lived and worked in the Jackson Hole vicinity for the next 8 years before returning back "Home" to the Placerville area in 2000.
During my years in Sacramento, Yreka and Wyoming, I was privileged to have had wonderful job opportunities, and long term jobs, which allowed me to continually grow in my beloved career of Accounting. I was fortunate to have thoughtful mentors along the way who took the time to teach and groom me in the principles of accounting and the business world at large. With that continued good luck and God's grace, I found yet another exceptional accounting job upon returning back "Home". It was a hard and demanding job for sure, but I had such a good boss, a truly fine and caring man who worked hard at building a hugely successful company and I got to help him do that. I worked there for the next 18 years and he honored me in my retirement in 2018 with a fabulous, first class trip of a lifetime……. 4 days in Paris, 5 days in London, and 7 days in Ireland. Such a gift!!!!
In my retirement years I enjoy a simply life on my beautiful 5 acre property in Rescue. My oldest son and his wife live in Washington State, while my youngest son, his wife and my two precious grandchildren live close at hand in the second home on my property. It is a great joy for me to be sharing day to day life with my Grandchildren.
Upon my return to the area in 2000, I became involved with the Oak Hills Church community and continue that membership today. During these past 20 years, I have faithfully served in the Children's Ministry, the Kitchen Team, along with various other serving opportunities that came along over the years. One of those opportunities came with the introduction to Power House Ministries. This was my first awareness to the homeless and the disenfranchised in our community and my heart was forever touched. I participated in several volunteer programs with Power House which further nurtured my heart. When the opportunity to serve on the Board of the HART of Folsom organization, also introduced to me by Oak Hills Church, it seemed like a natural fit. Utilizing my accounting skills and knowledge for this caring organization is a privilege and I look forward to what the years of service will bring.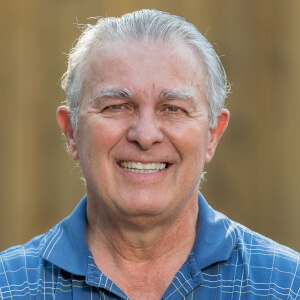 Read full bio...
I was born in Stockton, California, but at an early age we moved to the Bay Area where I grew up on the Peninsula in the town of San Bruno. I never forgot the enjoyment of my early years in Stockton, so when it came time to think about college, I decided to return to the Sacramento Valley Region. The climate and the cost of living convinced me that this is where I wanted to stay. I would meet my wife in Sacramento as commuters on RT going to work every day. Who would have thought life could turn on a bus ride. I have 5 children, 4 grown and 1 very actively growing.
My growing years were always full of people. I am one of 5 children. One of my brothers was a foster child who came to live with us when he was 10 years old. While Mom and Dad would never get the chance to adopt him, as they desired to do, Malcolm would become one of the family and would grow up as part of our family. I also had a cousin who spent several years with us, so accommodating others just seemed to be part of life. When I was riding the bus to work, I use to walk about 5 blocks through downtown from my bus stop to the office. Panhandlers would often ask for money. I would often offer to buy them a meal or food because I wanted to make an immediate impact although it seemed like I was giving so little. But I did not have any personal encounter with the homeless or those in immediate at any deep level.
My life took a radical turn at 28 years old when I became a Christian and turned to following the Bible and going to Church. Jesus Christ has a lot to say about serving the poor and the homeless. So it was 3 years ago as I sat in a church service and during the announcements, HART came in my life. As soon as the words were spoken HART was starting in Folsom, I knew I had to be involved, I had to step up and go to a place of fellowship I had never before known. That was 3 years ago. I am thankful I was called but more thankful I responded. It has been a spiritual growth in my life. I am so thankful I decided to trust and obey and serve the homeless. I have been the welcome team coordinator the last 3 years. I have come to know the story of the Homeless as well as meeting people all through out our community who volunteer to serve and provide for those with a critical need. It has truly been more blessed to give than to receive.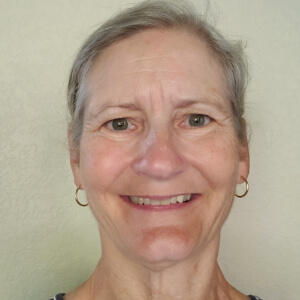 Winter Shelter Coordinator
Read full bio...
After living in El Dorado County for 30 years, Bev moved to Folsom in 2014. She retired in 2018 after working 13 years for the State of California in software development. While working downtown Sacramento, she saw people every day who had nowhere to spend the day and night but on the street. She saw that God had always provided what she needed and more, her heart was moved with empathy and concern for these people. We are no different in God's eyes – God loves and values each one of us. When HART of Folsom began in 2017, Bev and her husband Gary knew that they needed to be part of serving unhoused folks in Folsom. She's excited to see all the services that HART and other groups caring for the homeless community have been able to provide since that time.
Bev has been involved with the HART Winter Shelter each year since its inception. In 2022, Bev is the Winter Shelter coordinator, following after Judi Alexander. She is always reminded that (1) we are all in this big boat together – what affects one, affects all and (2) we all do better when we all do better. We don't want to leave anyone behind if we have the ability to help them on to a better situation.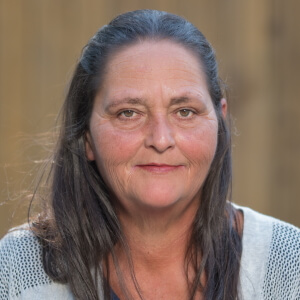 Read full bio...
We moved around a lot before coming to Folsom in 1979. Sometimes we would live with my mom's parents, sometimes we would be camping. Sometimes we had a apartment. We even rented a 3 story mansion once. We lived mostly in the country 30 miles east of Placerville. I didn't realize till later in life that we were homeless at times.
My father always worked but without a high school diploma he didn't make a lot of money.
I guess I get my heart for homeless from the way I was raised. I never thought about peoples status, I saw everyone as God's people. My parents used a VA loan to buy a house here in Folsom. A few years later my father seriously injured his back at work, and my mother found out that she was having a surprise baby. Well… We now had NO income. Family friends brought us salmon and steelhead and we held onto the house because dad had disability insurance on the loan. We could have easily been homeless… again but now with 4 kids.
I left home and started working at 16 years old. I met my spouse of almost 33 years at 18. We have 3 grown children, 1 with ADHD and OCD ,1 with Asperger's and 1 with ADD, OCD and Autoimmune hemographic Anemia.
We started feeding hungry and homeless or as I now like to call them "unhoused" people in the parks of Folsom about 8 years ago.
Today, with many volunteers, we feed 2x a week. We serve them a full meal and sit and talk with them. We get to know their stories and always talk about resources to help them find a better way in this life we are all doing together.
The 1 thing to take away from my story is that….Anyone can become homeless thru no fault of their own.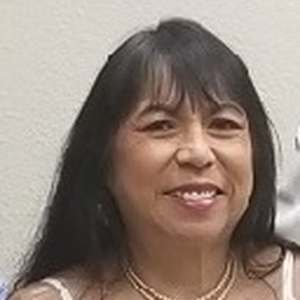 Read full bio...
Janie's roots are in Honolulu, Hawaii and has been in the northern California region since 1995. Raised Catholic and attended a private Catholic school, she has had her beliefs grounded in God from an early age. She always carries the "Aloha spirit" within her heart and shares it abundantly. Her career has been in office management and her studies in Computer Science and Finance. Currently she is working for the Shingle Springs Band of Miwok Indians and also part time for River Rock Church, which she attends. Among her favorite things to do is volunteer for HART of Folsom winter shelter and is also on the Fundraising Committee. She is also a foster parent for the SSPCA. You can find her volunteering at two churches in hospitality, on the care team, and in administration. Janie has been married to Brian since 2017 and they have three cats Pickles, Sully and recently adopted a third kitten, Camille. She loves to travel locally and internationally, gardens, and is an avid water fan. Her outlook on life is simple – give back generously, and as often as possible.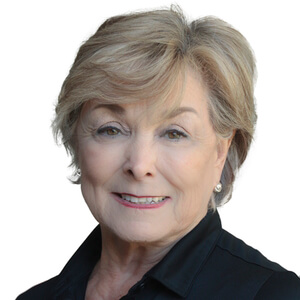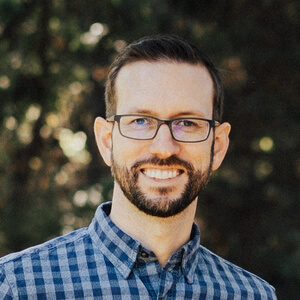 Read full bio...
Eric is a new member of the Folsom community but has lived in the Sacramento area for 10 years. A native of Eastern Montana, he came to California, by way of Utah, to work as a fundraiser for UC Davis. After 10 years as an Aggie he is joining his wife Karen partnering to support the online business she has built. Together they have four kids and are excited to participate in the community through school, church and other activities for their busy family.
He was first introduced to HART through their Rancho Cordova branch where he volunteered for their winter shelter program, participating through the Church of Jesus Christ of Latter-Day Saints. After moving up the hill he was introduced to HART of Folsom and joined the board to serve in building the programs that reach out to reduce homelessness in the community, fulfilling the mission of serving those in need.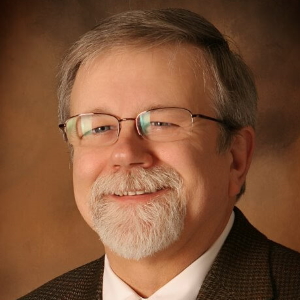 Executive Director, First Step Communities
Read full bio...
Mr. Watters has been actively involved in efforts to create a model transitional community with medical and other appropriate training and services since 2009. He served as a volunteer, board member and later, executive director, of Safe Ground Sacramento (a Section 501(c)(3) exempt organization) for several years and then founded First Step Housing, bringing together diverse advisory and executive boards to work closely with public and elected, city and county officials.
Previously, he worked as a Program Director, Technical Director and various Administrative Director positions in telecommunications for many years. Mr. Watters also served as President and General Manager of a Swiss subsidiary U.S. start-up for seven years. He has been teaching cultural anthropology for Los Rios Community College District since 2012.
Mr. Watters supports transitional village proposals and believes they represent a replicable and cost-effective solution to the growing number of unsheltered homeless living unsheltered throughout on Sacramento County. He believes the Folsom HART transitional projects are urgently required to close the gap between the number of those in the homeless community and the number of affordable housing units existing and that can be built in the near future.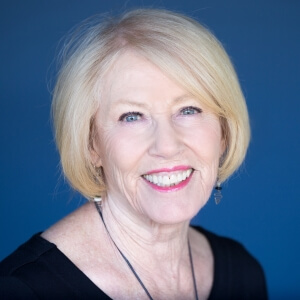 Read full bio...
"God teaches us to love and help one another." As a young Christian in her teens Judi took this to heart, organizing food drives and working in Baltimore's inner city day cares. As an adult she taught her family the joy of giving to others. They worked together to support PADS (Public Action to Deliver Shelter) in So. CA. The problems of the homeless/mentally ill/ addicted became very personal when her son passed away because of these conditions.
Judi retired from her position as a Legal Assistant in 2016 and became active as a representative of Oak Hills Church for the Folsom Faith and Homelessness Initiative, organized by the Folsom Police Dept. This program evolved into HART of Folsom in 2017. Judi organized the Folsom Winter Shelter and ran it for 4 years, turning it over this year to a new leader as she took on the duties of HART President. Judi also volunteers for the CAPS program at the Folsom Police and Fire Departments and at Harris Center for the Arts.
She is graduate of Gettysburg College; an active member of Oak Hills Church; and proud parent of 2 daughters and 4 fabulous grandchildren.