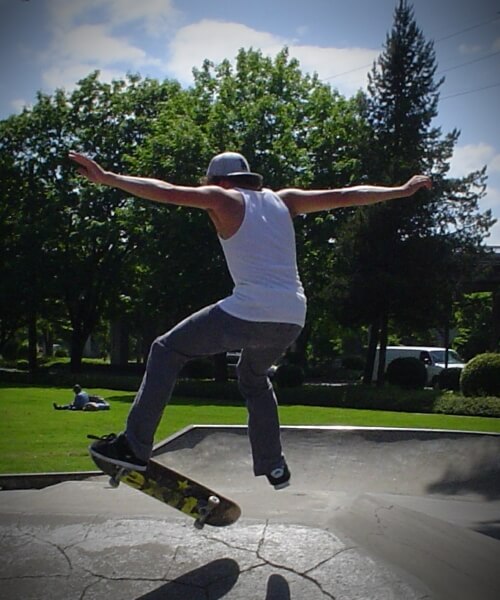 A troubled teen and an unhealthy family, Aaron tried to escape by joining the National Guard. He only performed well enough to stay a reservist; his rebellious spirit and the army's need for discipline didn't match well. I met Aaron when he was just 20 years old. He was sleeping in the bed of a truck on the driveway of his grandmother's house. Not allowed to go inside except once a week to shower. He had hurt his family deeply and there was a distrust since he had stolen so much from them they were not willing to become victims again.
Aaron was chosen to stay at our grace house. He eventually found a job at an auto repair shop; he was very mechanically inclined and a hard worker. He began earing some money, but it went through his hands faster than it came in. The mobile tool vendor convinced him that he needed to buy more tools and was more than willing to sell him expensive and unnecessary items. Soon all the money he was earning was owed to the mobile tool guy. Completely over his head and struggling to live he quit his job and all the tools he had been paying for were repossessed leaving him with nothing.
He decided it would be best to go back to school and collect his GI bill payments. It all seemed to go well. I even enrolled in a class during that time so I could encourage him in this pursuit. About halfway through the year he lost interest and dropped out, thereby loosing his income again and owing the GI bill back what they had paid out.
Finally, Aaron got a little better at work and money. He ended up getting two jobs at restaurants, enjoying the work and income. Finding some stability he was able to rent at room with a friend and life turned around. He had a few more bumps in his path, but now is on course to stay employed and housed.
It is hard to watch someone with great potential not reach it, but I have learned that I can only offer wise advice and encouragement. They have to want to succeed. I know that everyone I have mentored is better off today than when they first met me. I know I made an impact on their life.